WooWoo Waterless
Kazuba Toilets
Ward Environmental are now Accredited Installers for WooWoo Kazuba Waterless Toilets across the South of England. Being free from water, chemicals and electricity, these toilets are one of a kind and environmentally friendly. After ordering the model you need, our team will come and start the installation process. This will take two days and involves digging a hole to concrete the system into the ground. It will then be assembled and fully functioning. The unique style and design makes them perfect for all situations. With very low maintenance needed, environmentally friendly properties and they are odourless, you should consider looking into a WooWoo Kuzuba Waterless toilet for your land or business. All toilets have hand sanitiser and hygienic toilet paper dispensers and coat hooks.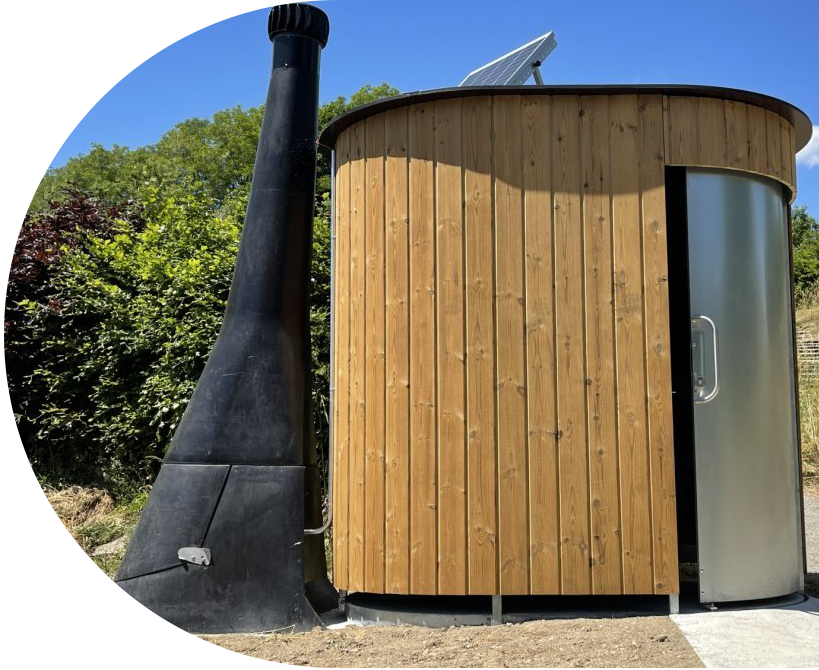 Here at Ward Environmental Services, we want to do everything we can to help the environment and these toilets are a step forward. They are fully eco-friendly and only use the sun and air to operate. The toilets are chemical free, electrical free and waterless and they use the sun and wind to work. The Kazuba system is designed to separate liquids and solids and uses the sun and wind to naturally help to dry and evaporate the waste. This is a decomposition process that's odourless and non-toxic and is something that happens over a long period of time. The toilets need very little maintenance and take between six to twelve months before they need to be emptied depending on how much they are used. This emptying process is a quick five minute job and is easy and clean so anyone can do it.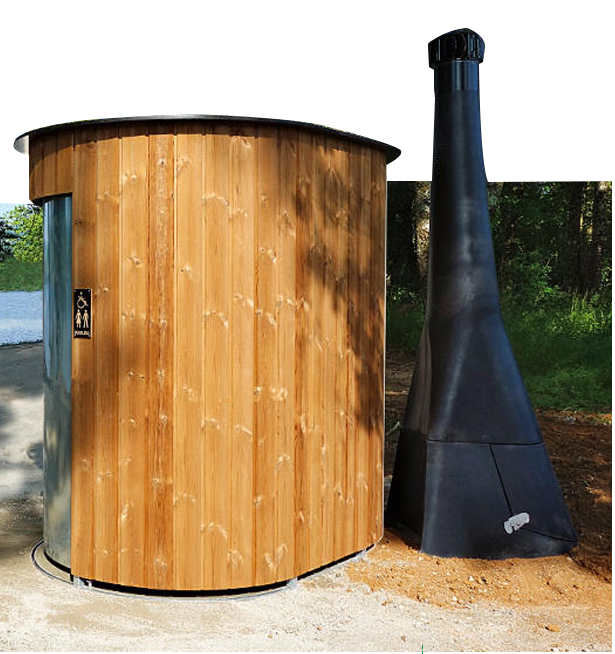 Which Model is Right for Me?
There are three types of Kazuba WooWoo toilets. The KL1 is our most popular design with an arched natural wood look, stainless steel fittings and a galvanised steel structure. It is the standard and cheapest model of Kazuba Waterless toilets. The KL2 Compact model looks slightly different with a more circular design. Although this is still the standard model, it is more durable and robust and gives you the option to install it with a higher capacity toilet system. The KL2 Accessible is a similar circular design to the KL2 Compact but has the accessibility function. This system is one of the most popular with local councils who need bigger and accessible toilets. This allows wheelchair users or people with reduced mobility to use and have access to the system. The KL2 Accessible also has the option to have the option to install the higher capacity toilet system as well as the added Urinal Module. Depending on the use the KL2 models are typically brought together as the style is the same and they look better together whereas the KL1 model is usually used as a single toilet without the accessible need. For more information on the different available models you can view and order them.
Which areas do you serve?
Areas we cover in the south: